Campus Life
Student Council
Motto
To make the time spent at Institut Methodist Pilley to be the most memorable for students studying at the Institute.
Objectives
To be the voice for MPI students
To be the bridge between MPI management and students
To be the Agent in planning and implementing programs that improve the quality of life for MPI students
Club activities
Club fair, Orientation camp, Open Day, Pilley Heritage Run, MPI Night etc.
2018 Club President: Chiew Ya Wen (Contact Number: 0146801202)
2018 Committee Members & Advisors
Clubs
Leo Club Health & Fitness Apple Stars Espérance Badminton Music Club Accounting Recreational Club (ARC) Tchoukball Computer Science (CS) Frisbee
Library Services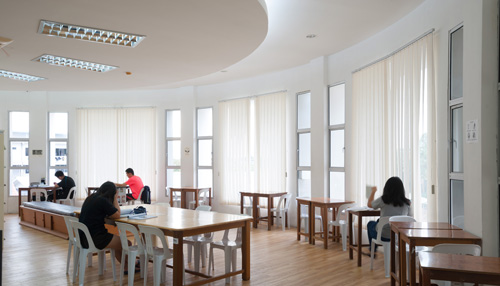 Motto
Acquire wisdom, and with all your acquiring get understanding
Our library was in the service since 2003, comprising an open area, 3 discussion rooms and a computer area. We have a wide variety of books ranging from accounting, business, computer and IT, economics, education, finance, marketing, management, mathematics, statistics, fiction, social politics, just to name a few.
Library Opening Hours:
| | |
| --- | --- |
| Monday – Friday | 08:00 – 21:30 |
| Saturday | 08:00 – 12:00 |
Closed on Sundays & Public Holidays
Facilities
1 km away from the CBD, MPI is the oldest higher learning institution in Sibu. We sit on a 6-acre land that provides a pleasant and convenient environment for our students. Amidst expansion, the current campus is fully equipped with academic, hostel, cafeteria, sports facilities and 24-hour WiFi coverage.